At JY Machinery, we believe that Quality is the life of company, we have established our internal testing processes and criteria to protect our "life", and have been improving these constantly.
In order to ensure a consistent high-quality manufactured product or performed service,Advanced inspection measuring & testing equipment were introduced in house to meet the requirements of the customer.
Setting up the Quality Test Items in different phase:
R&D Quality Management --- Strict quality control and validation will be proceeded in the process of developing to ensure the operability of solution.

Incoming Quality Control --- IQC All materials are tested and recorded before production to ensure the authenticity of the material. the raw materials we purchased must be tested by our own QC, and the test reports have to input our QC system for record.

Production Quality Management -- PQC (Process Quality Control)and OQC (Outgoing Quality Control )will be throughout the process before the shipping the goods from our warehouse.

After-sale Service --- Every batch products could be tracked in our QC system after-sale, if any quality issues, they will be deal with in the fast time, and the solution could be worked out accordingly.
Standard Verification:
Materials Test Reports: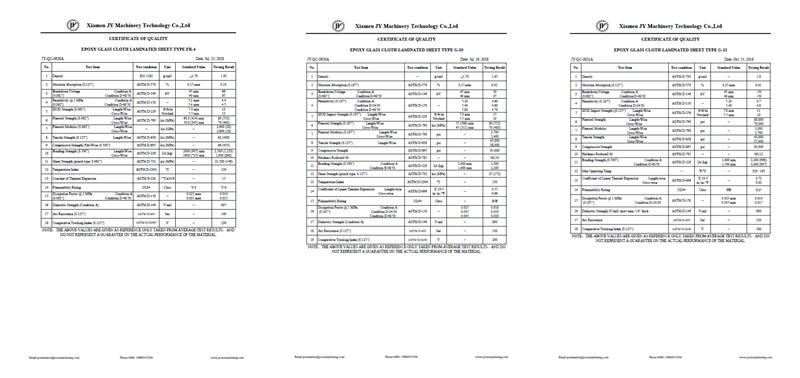 Quality Checklists: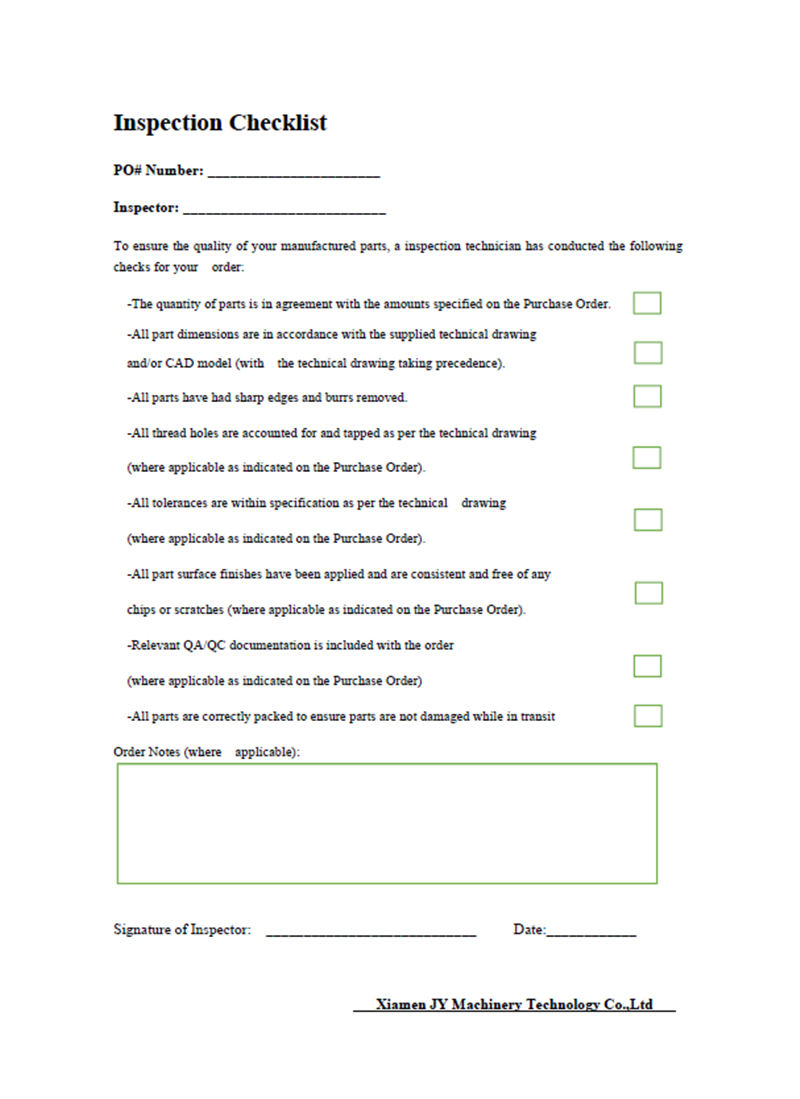 ISO Certification
Quality Management System in our factory was set up as per the requirements from ISO, and Our factory passed the GB/T19001-2016 / ISO9001:2015.it laid a good foundation for ensuring the consistence and stability of quality in every order.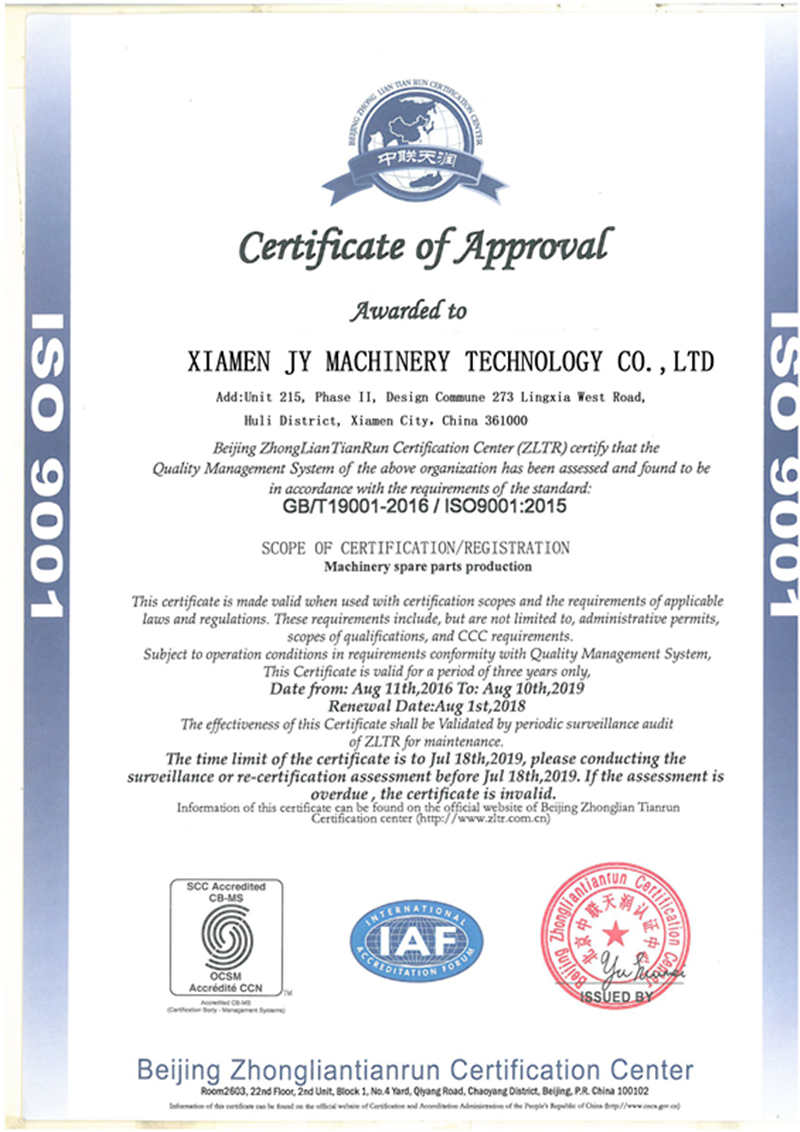 Quality Test Equipment:
CMM(Coordinate Measuring Machine) is a device that measures the geometry of physical objects by sensing discrete points on the surface of the object with a probe. Various types of probes are used in CMMs, including mechanical, optical, laser, and white light.

Quality Test Staff members:
All the QC staff members in JY have to be trained and got the work license before working in workshop.