CNC Routing Service: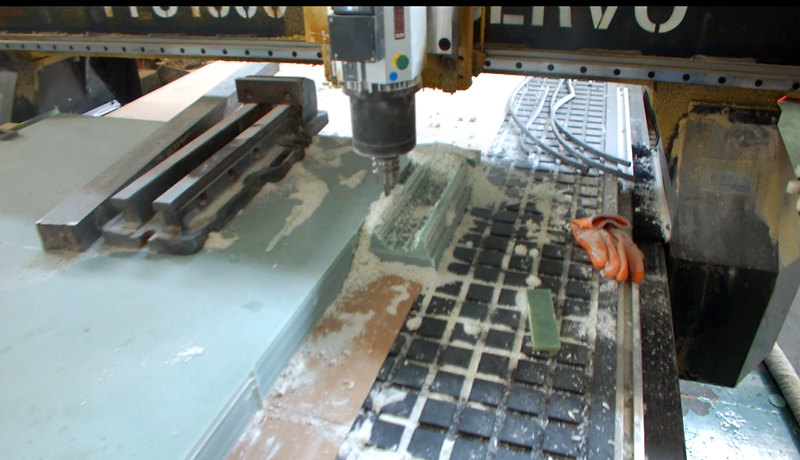 What's CNC routing?
CNC routing is a computer-controlled and utilized for cutting various materials. It has the ability to control the route tool paths that enable the machine to function?. CNC routers can improve the productivity with minimizing the waste, as well as producing various items in a much shorter time than using other machines.
JY Machinery offers precision CNC routing of thermoplastics, especially specializing in a variety of Composite Insulating laminates, such as low and high pressure epoxy fiberglass sheet(3240, FR-4, FR-5, G-10, G-11 ),phenolic cloth/paper sheet,GPO-3 etc.
What's the features of CNC routing for Insulating laminated sheets (Fr-4, G-10 etc)?
It uses an air blowing to CNC routing material chips and adjust airflow to control the constant temperature effect of cutting tools so that chips can be discharged in time to avoid the carbonization of insulating materials. At the same time, there is also a vacuum system on the equipment, which can absorb material debris during the processing and maintain the production environment.
When CNC routing, high speed, and low torque processing parameters are adopted and tungsten steel are used as routing cutters; the general processing parameters are set to 22 000 rpm, and the linear feed rate is 1.1 m/min. This is a performance that CNC milling cannot achieve.
The equipment power of the engraving machine is relatively small, so it could keep the cost lower, and high accuracy and good surface finish.
The worktable has its own adsorption function, which can fix the plate quickly instead of manual clamping, so as to improve the processing efficiency.
It can also clamp 3-4 cutters for routing at the same time to improve production efficiency. This kind of processing efficiency is much faster than the CNC machining center.
The equipment of CNC routing tools are on the opening environment so that it is convenient to view the processing effect at any time; The max part size we can process is 1300 *2500 *200mm. Compared with other equipment, it has a higher cost-performance ratio.
Equipped with a professional CNC control system, it can be compatible with CAM software such as TYPE3/ARTCAM/UG/Wentai /Fine Carving. It has the functions of a power cut and breakpoint carving, automatic error correction at the origin, intelligent processing cross-border protection, intelligent processing speed protection, prolonging tool life, effectively guaranteeing the processing accuracy of long-term work and improving the rate of finished products.
Machining accuracy: The dimension tolerance within the processing range of 50mm is +0.05mm, which can meet the requirements of precision grade.
Tolerances of CNC Routing:
The general tolerances of CNC routing are referring to DIN-2768-1-fine,as shown in the table below:
F(fine)

designation (description)

v (very coarse)

m (medium)

c (coarse)

0.5 up to 3

±0.05

±0.1

±0.2

-

over 3 up to 6

±0.05

±0.1

±0.3

±0.5

over 6 up to 30

±0.1

±0.2

±0.5

±1.0

over 30 up to 120

±0.15

±0.3

±0.8

±1.5

over 120 up to 400

±0.2

±0.5

±1.2

±2.5

over 400 up to 1000

±0.3

±0.8

±2.0

±4.0

over 1000 up to 2000

±0.5

±1.2

±3.0

±6.0

over 2000 up to 4000

-

±2.0

±4.0

±8.0
Tightest tolerance:±0.05mm are available upon request.