Rapid CNC Machining Services
At JY Machinery, we utilize advanced equipment to supply you a series of CNC machining solutions including milling, turning, EDM, wire EDM, surface grinding and also far more. Utilizing our imported 3, 4 as well as 5-axis CNC machining centers, our skilled machinists can bring in turned and also milled components using a vast array of plastic and metallic materials.
If you are seeking a supplier to deliver you higher top quality custom-made CNC machined parts, JY Machinery is one of the most budget friendly and competent resources striving to offer you experienced method and also decent quality along with an expert staff whom study your project meticulously, identify the most ideal option for you as well as process your custom machined components in the absolute most dependable way to save your time and cost.
we can help you create rapid prototyping and production parts with our experienced project engineers and machinists to meet your design specification.Request a Quote Now!
Advantages Of CNC Machining
CNC machining is actually excellent to meet a variety of your product advancement requirements. Here are actually a number of the benefits of precision machining:
Material Selection: provides a wide array of raw materials which could be CNC machined straight away from metals,engineering plastics and composite materials.

Rapid Turnaround:JY Machinery produces highly accurate, quick turn parts in as fast as 3 day.

Highly accurate and repeatable:Offers high-precision tolerances varying coming from +/-0.001″ – 0.002″, relying on customer specifications.

Custom Finishes:Select coming from an assortment of finishes on solid metallic as well as plastic components, created to specific layout requirements.

Scalability:Scalable amounts coming from one to 100,000

Economical:Select most suited CNC devices to process the item in the absolute most effective means to spare your time as well as cost.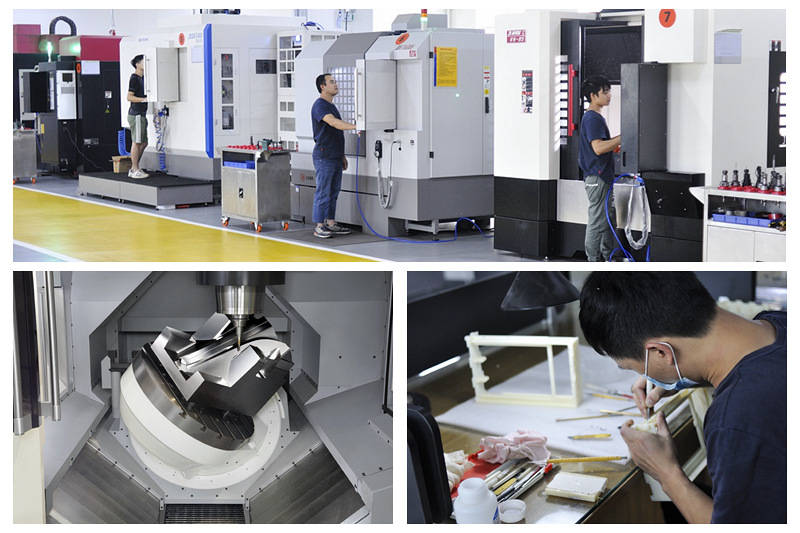 CNC Machining Video|JY Machinery
CNC Milling service
CNC milling is a machining progress which apply rotary cutters tool to gradually get rid of materials coming from the work piece and quite similar to drilling or cutting.
Learn more about our milling capabilities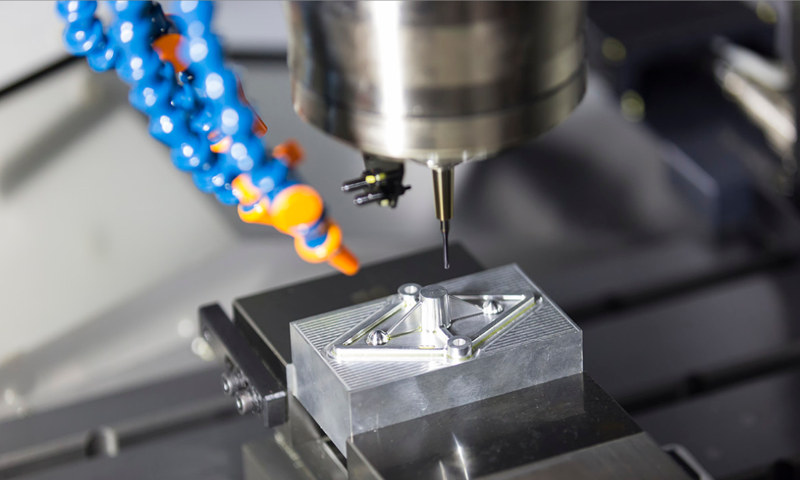 CNC Turning service
CNC turning is a manufacturing process in which rods of material are kept in chucks and rotated while a cutting tool is held against the stock to remove material for precise tolerances and a vast array of shapes.
Learn more about our turning capabilities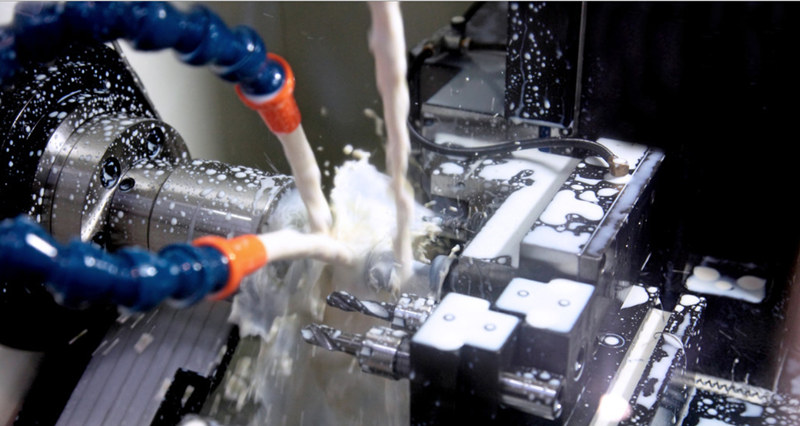 CNC Routing service
CNC routing is a computer-controlled and utilized for cutting various materials.It has the ability to control the route tool paths that enable the machine to function.
Learn more about our routing capabilities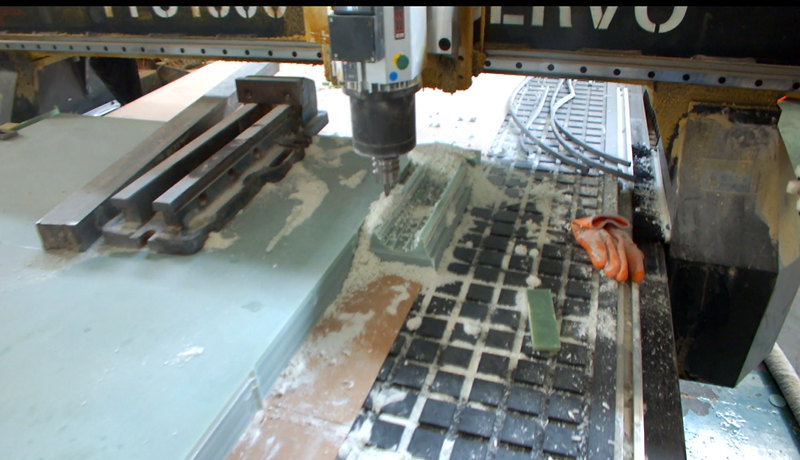 EDM / Wire EDM
EDM (electrical discharge machining) is a procedure for cutting holes, pockets and various other designs right into hardened steel, in addition to conveying a surface area appearance to the internal cavities of mold tools.With wire EDM,Used for most complex internal geometries, or augmented process requirements.
CNC Materials
We work with a wide range of metal, plastic and composite materials.
Metal materials worked with include Aluminum, Stainless steel, Steel, brass, Copper, titanium and more.

Plastic materials worked with include polyurethane, ABS (weatherable and conductive), acrylic, polycarbonate, polyethylene (HDPE and HMWPE), PTFE, Delrin®, acetal, PVC and more.

Composite Materials worked with include G-10, FR-4, G-11, FR-5, Phenolic Cotton & Paper Laminated and more.
In addition to our stock list, we can provide you with customized raw material as required.
CNC Machining Tolerances
We define a basic dimensional tolerance of +/-0.002" for CNC machined components. It is available to accomplish a tighter tolerance from our CNC routing, turning, 5-axis milling as well as 3-axis milling. If you need a tighter tolerance, please call us, as tighter tolerance might enhance the price of your order as well as need to be plainly specified upon getting.
Surface finishes:
As Machined -Machining marks visible

Smooth Finish -Reduce the surface roughness and can be polished to glossy surface if request.

Sandblasting -Cutter marks removed and scratched left behind by sand paper and light texture appearance

Brushing -Polishing the metal with grit resulting in a unidirectional satin finish.

Anodizing -Corrosion Prevention and aesthetics

Power coating -Smooth and uniform surfaces and excellent corrosion resistance

Plating -Mirror like hard finish
See more surface finishing capabilities here
Overview: What is CNC?
The definition of CNC Machining?
CNC machining is a subtractive manufacturing process that uses rotary cutters to remove raw materials with a variety of precision cutting tools to produce the necessary part. Advanced software is used to control the equipment according to the specification of your 3D design. Our team of engineers and machinists program the equipment to optimize cutting time, surface finish and final tolerance to meet your specifications
How does CNC machining work?
CNC machining refers to machining performed with CNC machining tools. The CNC index-controlled machine tool is programmed and controlled by the CNC machining language. The CNC machining G code language tells the CNC machine tool what kind of Cartesian position coordinates the tool uses, and controls the tool feed speed and spindle speed, as well as tool converters, coolant, etc. CNC machining has great advantages over manual machining. For example, the parts produced by CNC machining are very accurate and repeatable; CNC machining can produce parts with complex shapes that cannot be manually processed. CNC machining technology has been widely promoted. Most machining workshops have CNC machining capabilities. The most common CNC machining methods in typical machining workshops include CNC milling, CNC lathe, and CNC EDM wire cutting (EDM wire cutting).
What are the benefits of CNC machining?
1.The number of tooling is greatly reduced, and complex tooling is not required for processing parts with complex shapes. If you want to change the shape and size of the part, you only need to modify the part processing program, which is suitable for the development and modification of new products.
2.The processing quality is stable, the processing precision is high, and the repeat accuracy is high, which is suitable for the processing requirements of the aircraft.
3.The production efficiency is higher in the case of multiple varieties and small batch production, which can reduce the time for production preparation, machine tool adjustment and process inspection, and the cutting time is reduced due to the use of the optimal cutting amount.
4.Machinable complex surface that is difficult to be processed by conventional methods, and even some unobservable machining parts.
What is the difference between CNC milling and CNC lathe?
Lathe refers to a machine tool that uses a turning tool to turn a rotating workpiece. Generally, the turning tool is fixed at a certain position on the machine tool. The workpiece rotates along the axis under the clamping of the fixture and is cut when it is close to the cutting edge, so it is mainly suitable for processing shafts, disks, sleeves and other workpieces with rotating surfaces. .
Milling machine refers to a machine tool that mainly uses a milling cutter to process various surfaces on the workpiece. Usually the rotary motion of the milling cutter is the main movement, and the plane movement of the workpiece and the milling cutter is the feed movement. That is to say, its object is fixed at a certain position of the machine tool, and the milling cutter rotates at a high speed under the clamping of the jig. When contacting the workpiece, the surface and the groove are processed on the surface. It can also process various curved surfaces and gears. The machine that mills the workpiece with a milling cutter can machine planes (horizontal planes, vertical planes), grooves (key grooves, T-slots, dovetail grooves, etc.), split parts (gears, spline shafts, sprockets , Spiral surface (thread, spiral groove) and various curved surfaces. In addition, it can also be used to process the surface of the rotating body, inner hole processing and cutting work. Because of the multi-cutting cutting, the productivity of the milling machine is high.
Products Show:
CNC Metal Parts: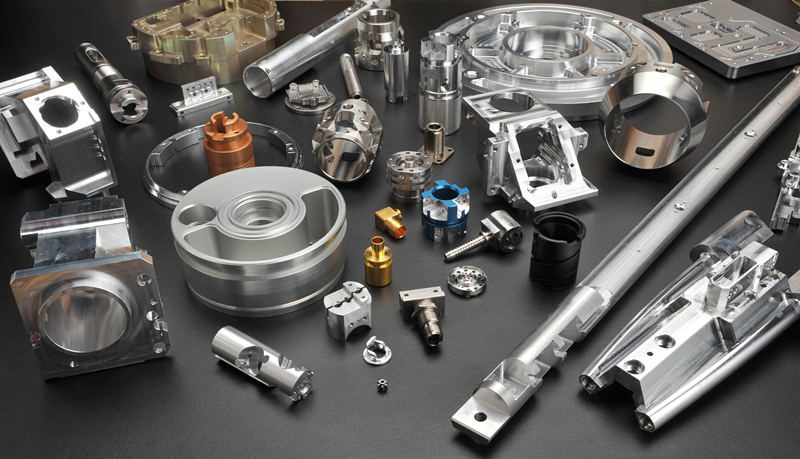 CNC Plastic Parts: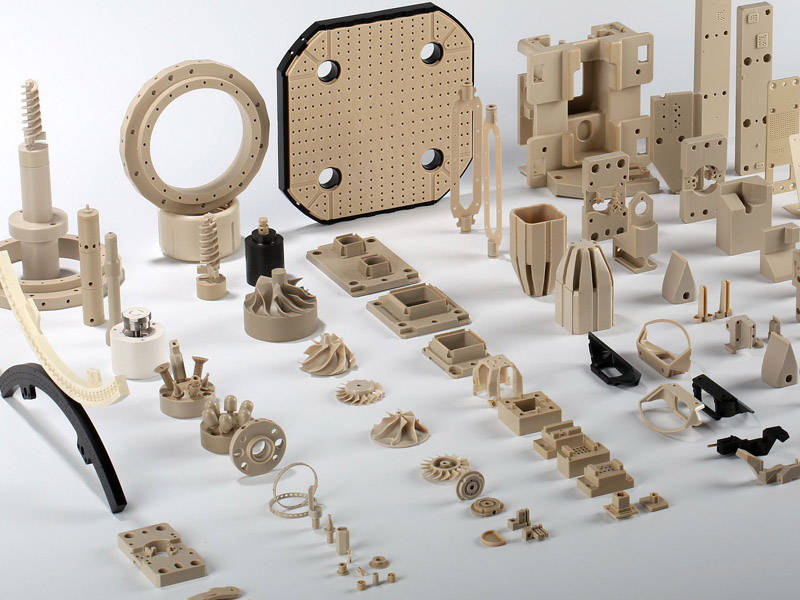 CNC Insulation Parts: