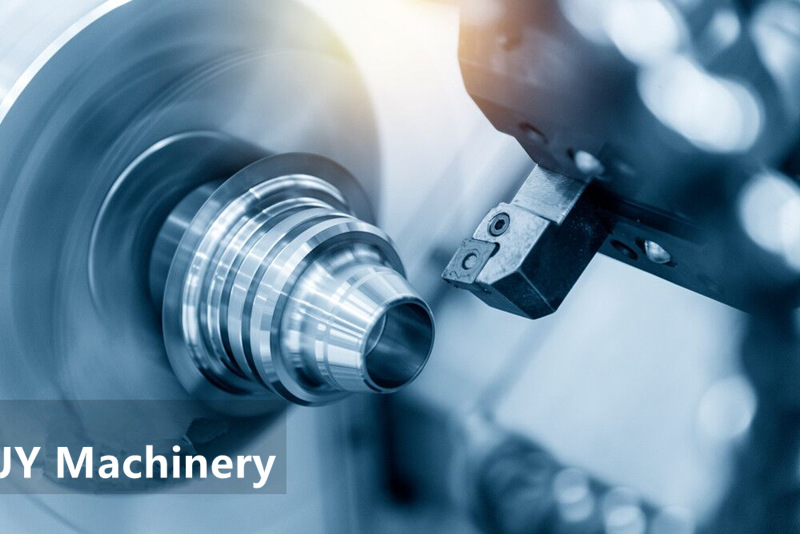 CNC Turning Service
At JY Machinery, we can supply the most affordable and capable resources consist of CNC turning, which involves making use of a revolving metal pole and also a cutting tool to eliminate surface area materials as well as produce a completed part or component.Our on-demand production platform can provide top quality metal or plastic turned components for fast prototyping or low-to-high volume manufacturing runs.you can obtain CNC transformed prototypes as well as manufacturing components less than 50% time in comparsion to our competitors while keeping the anticipated qulaity you are worthy of.
What's CNC Turning?
CNC turning is a subtractive production procedure that turns a metal/plastic pole while a reducing tool is held versus the stock to get rid of material as well as develop round shapes and features like rings, grooves, slots, shapes, spans, internal bores and also strings. while leaving an excellent surface finish that occasionally requires no post-processing.
Turning procedures on a CNC turret can be very effecient for high quantity runs. The addition of a bar feeder can aid automate the procedure and lessen manual activity by the machinist.
What Are The Advantages of JY Machinery's CNC Turning Service?
Imported CNC Turning centers and also cutting devices provide repeatable accuracy on your jobs.

Staffed by experienced operators working for your project to make sure the top quality uniformity.

We're able to keep costs down while offering unmatched precision as well as quality without concessions.

We operate in a tidy, well-lit and climate-controlled manufacturing area, accredited to ISO9001:2015.

We use best-in-class AutoCAD software application for maximum efficiency and also device compatibility.

Incoming quality assessment and also testing of basic materials guarantees the integrity of our supply chain, so you obtain exactly the materials you specified.

We are specialists in prototyping and low-volume production, so fast sets up as well as fast manufacturing is in our DNA.

Our CNC turning solutions are created to work in tandem with our lots of various other in-house fabricating and completing capabilities, to offer you with a detailed one-stop rapid production service.

We're situated close to major shipping ports in Xiamen, so your parts can be on their means to you quickly.

CNC Turning Video|JY Machinery
CNC Turning Materials
We work with a wide range of metal,plastic and composite materials.
Metal materials worked with include Aluminum, Stainless steel, Steel, brass, Copper, titanium and more.

Plastic materials worked with include polyurethane, ABS (weatherable and conductive), acrylic, polycarbonate, polyethylene (HDPE and HMWPE), PTFE, Delrin®, acetal, PVC and more.

Composite Materials worked with include G-10, FR-4, G-11, FR-5, Phenolic Cotton & Paper Laminated and more.
In addition to our stock list, we can provide you with customized raw material as required.
CNC Turning Tolerance
We define a basic dimensional tolerance of +-0.002" for CNC machined components. It is available to accomplish a tighter tolerance from our CNC routing, turning, 5-axis milling as well as 3-axis milling. If you need a tighter tolerance, please call us, as tighter tolerance might enhance the price of your order as well as need to be plainly specified upon getting.
CNC Turning Finishes
As Machined -Machining marks visible

Smooth Finish -Reduce the surface roughness and can be polished to glossy surface if request.

Sandblasting -Cutter marks removed and scratched left behind by sand paper and light texture appearance

Brushing -Polishing the metal with grit resulting in a unidirectional satin finish.

Anodizing -Corrosion Prevention and aesthetics

Power coating -Smooth and uniform surfaces and excellent corrosion resistance

Plating -Mirror like hard finish
See more
surface finishing capabilities
here
Overview:CNC Turning Service
1. What's difference between CNC Turning and CNC Milling?
CNC milling and CNC turning both enable customer to create high accuracy customized machined parts that involves very minute details as well as do service that work with high precision.
CNC Milling describes a machine tool that generally makes use of a milling cutter to procedure various surface areas on the workpiece. Typically the rotating activity of the milling cutter is the main activity, and the airplane activity of the milling as well as the workpiece cutter is the feed motion.
While CNC Turning refers to a machine device that makes use of a turning tool to transform a rotating work surface. Usually, the turning tool is taken care of at a specific position on the maker device. The work surface rotates along the axis under the securing of the component as well as is reduced when it is close to the cutting edge, so it is primarily appropriate for refining shafts, disks, sleeves and also various other work surfaces with turning surface areas.
2. Which Parts Needs High Precision Turning?
The High accuracy CNC turning parts or customized parts have high need in mostly all sectors including automotive sector, biomedical market, aeronautics, instrumentation, robotics as well as several various other sectors.
3. How CNC Turning Works?
Like CNC milling, a CNC turning maker holds a block of material as well as the mechanism turns while material is eliminated to create the form. CNC turning is normally made use of to produce cylindrical-type forms as well as is a simple procedure:
CAD version is made use of a computer system by an engineer or developer.

The CAD documents is transferred right into a CNC-readable program, likewise known as G-code. The G-code is utilized to setup the CNC turning.

The supply material is turned on a metal rod while a CNC cutting tool gets rid of material to the shape determined by the software.

Components can be left as-machined by the CNC turning (with even more noticeable machine marks) or bead ended up as well as blasted smooth.

For more complicated forms and also finishes, CNC turning can be incorporated with CNC milling and various other procedures.
4. Why Choose CNC Turning?
CNC turning is the fastest way to get rid of huge quantities of material on spherical stock. It's additionally ideal for bigger production runs when paired with an automated bar feeder that supplies a continuous supply of raw material into the machine.CNC turning is the only commercial procedure to choose when making manufacturing volumes of threaded features or concentric forms. And, because of the stiff building and construction of these equipments there is little resonance, which suggests CNC turning can supply high degrees of dimensional precision with excellent surface coatings.
Get Your CNC Turning Project Started Today
When you send us your 3D CAD file, JY Machinery will offer you instant pricing, on-demand preparation, and design-for-manufacturability responses on materials as well as making processes for your customized CNC turned components to guarantee that the component can be made to your expectations and budget needs. Call us today for a totally free quote!
Products Show: