Fr4 G10 G11 FR5 epoxy fiberglass sheet machined:
NEMA Grade FR-4 epoxy glass fiber cloth laminated sheet is made of imported alkali-free glass fiber cloth impregnated with imported high quality epoxy resin and suitable in imported organic fillers by processing under pressure and heat,it is rigid insulating laminated sheet.Owns the character of high temperature resistance, High-intensity,Flame-retardant grades to UL94-V0,Excellent mechanical strenght and dielectric properties,good heat resistance and good-smoothness ect.
NEMA Grade G-10 material is a continuous filament woven fiberglass sheet bonded with epoxy resin.The material has the ability to maintain excellent mechanical, electrical, and physical properties at elevated temperatures to 130℃. NEMA G-10 is a non-brominated, non-flame retardant grade of glass epoxy laminate
JY Machinery Provides one-stop service from raw material sheet supply to customized further processing of nonmetal insulating parts.We can develop and produce various high standards and personalized products according to customers' requirement.
Excellent customer service, fair pricing, and quick turnaround times.Get a quote today.
Product Show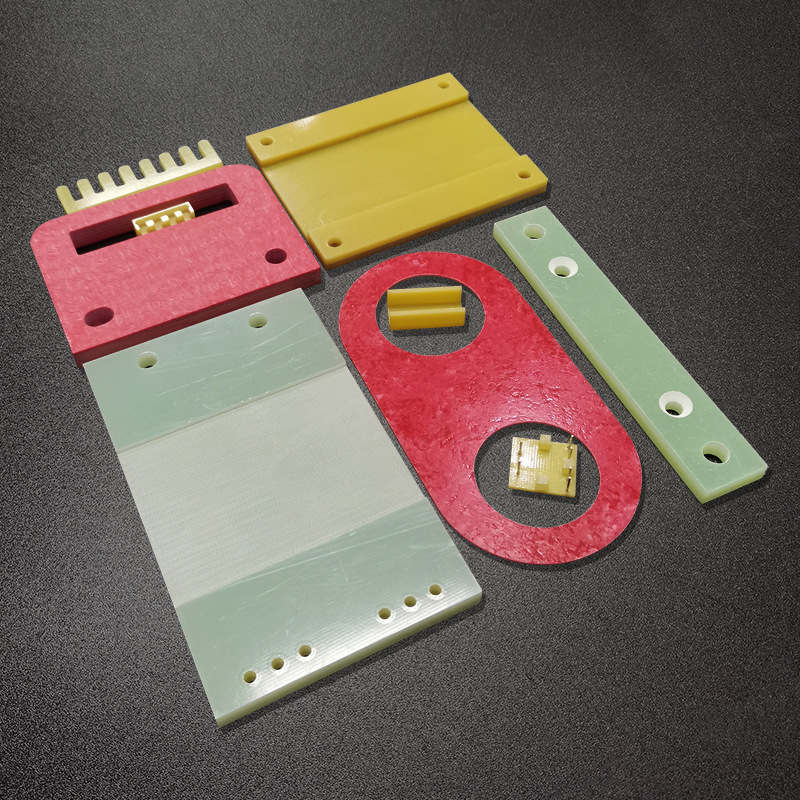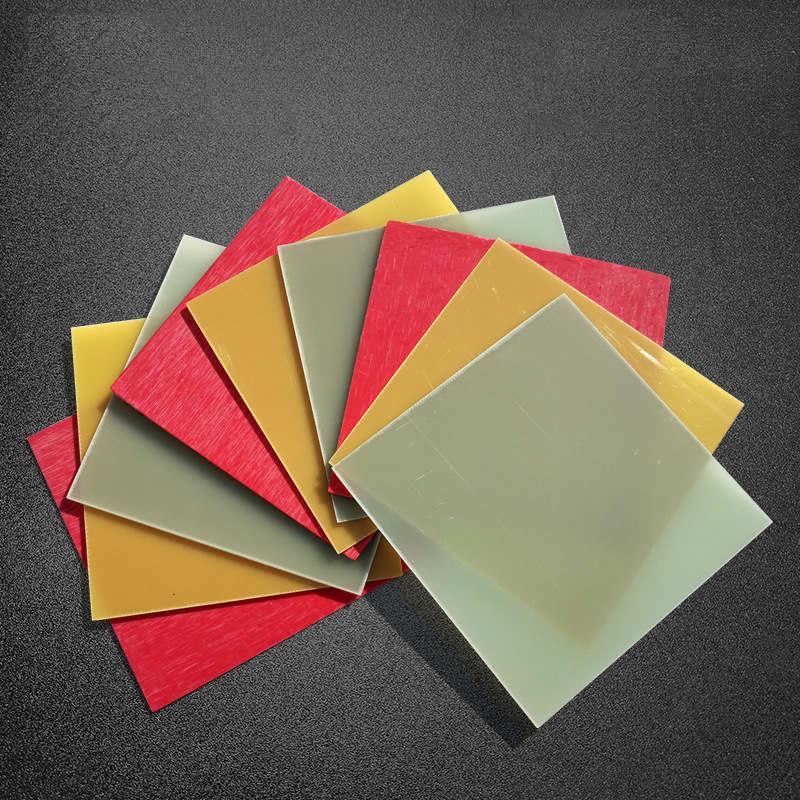 Product Parameters
TYPICAL PROPERTIES OF G10/FR-4 GLASS EPOXY

UNITS

ASTM TEST




G10/FR-4

(GLASS EPOXY)




Specific gravity

D792

1.80

Tensile strength (CW)

psi

D638

38,000

Flexural strength (CW)

psi

D790

60,000

Flexural modulus

psi

D790

2,400,000

Compressive strength

psi

D695

55,000

Hardness

Rockwell M

D785

115

Izod impact (notched, CW)

ft-lbs/in of notch

D256

12.0




Maximum continuous service

temperature in air




°F

266




(immersion 24 hours)




%

D229

0.10
Product Features
*High mechanical & electrical strength
*Excellent rigidity & dimensional stability
*Good dielectric properties
*Low water absorption
*Maximum operating temperature up to 200 degree Celsius (Type: G-11)
*Flame resistance (Type: FR-4)
*Tighter thickness tolerance
*Flat and straight panel
*Smooth and clean surface.
*Easy to machine
Main Insulation Product Categories
• Epoxy Glass Fiber cloth laminated sheet(3240/FR-4/G-10/FR-5/G-11)
• Phenolic laminated sheet
• Polyester Laminated sheets(GPO-3/UPGM 205)
• SMC/BMC/DMC Molded Parts
• Insulation Rods&Tubes
• Pultruded Profiles
• Engineering Plastics Parts
G10/FR4 Parts Applications
The characteristics of the G10 / FR4 make it ideal for complex, high-precision electrical insulator projects.Electrical insulators limit the flow of current and provide protection for anyone who comes into contact with them,while ensuring the integrity of the circuit and the structural integrity of the product.
Some of the many products that use G10 / FR4 materials include:
Lighting equipment and other switches

Timers, transformers and other electrical controls

Arc barrier

Terminal boards

Washers

Sleeves

Structural components
And more.For information on whether G10 / FR4 is suitable for your project, please contact us and speak directly to one of our engineers.
Our Services
Composite & plastic fabrication and machining is the very core of JY MACHINERY. - in fact, we've been machining thermoplastics, thermosets and industrial laminates for 10+year.

We machine thousands of fiberglass-reinforced industrial laminate & composite parts daily.

Complete CNC machining capabilities including saws, lathes, vertical machining centers, and 4th & 5th axis capabilities.

Low and high volume quantities are produced daily to our customers specifications.

Reverse engineering of custom fabricated parts is readily available.

Blanket order servicing from stock, multiple shift work, 24-hour delivery if needed.

Additional services include conditioning, polishing, painting, stamping, assembling and cleaning of parts.

Close tolerance work completed for small and large custom plastic parts.