Phenolic Contton Fabric Laminated Tube:
High quality phenolic cotton cloth / Paper tubes made of cotton fabric / paper impregnated with phenolic resin hot rolling and form into laminated tube.Also know as thermoset.The inner and outer surfaces of the phenolic cotton tube shall be free of edges, and there shall be no cracks, delaminations or sandwiches between the two ends of the tube, and the ends shall be cut neatly.
Offer high electrical and mechanical performance, including good electrical insulating properties, high moisture resistance, good dimentional stability, much better machinability than other phenolics.
Phenolic plastics can be machined, drilled, polished, tapped, turned, milling and cut.Its dielectric properties make it an excellent insulator for applications from transformers to circuit boards.Phenolic tubes also can be used for insulating washers, carrying electrical wiring or switchboard panels and they can be threaded, tapped, drilled or machined with equipment for wood or soft metals.JY Machinery supplies phenolic/micarta in sheet,rod and tube for all applications.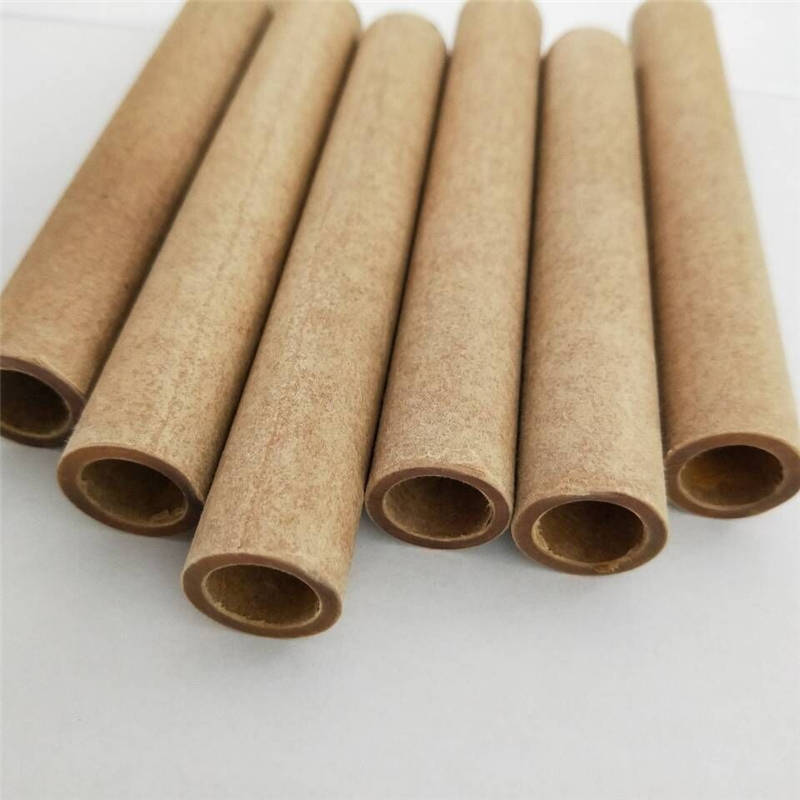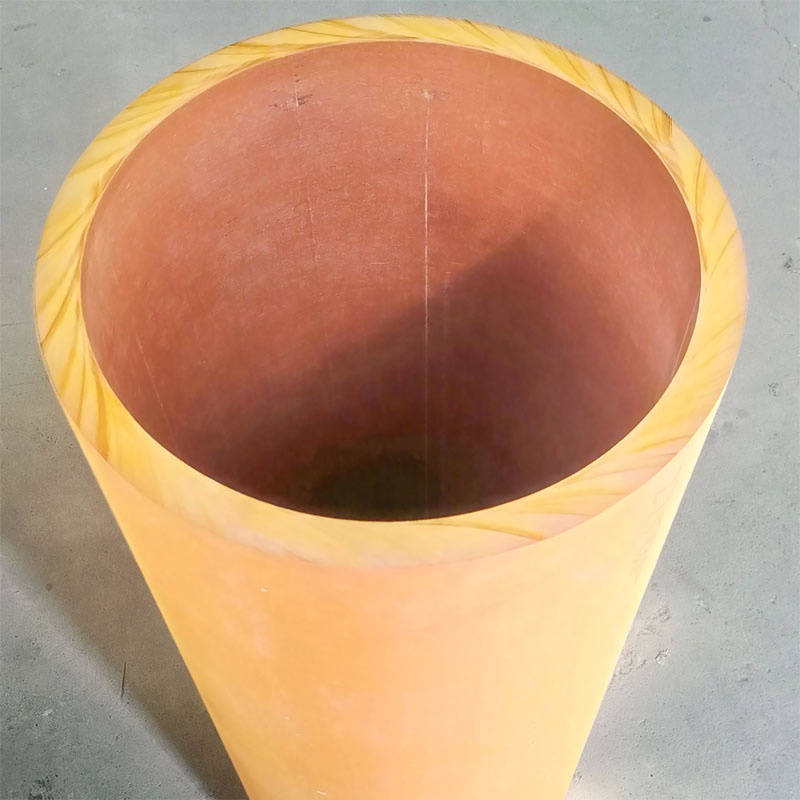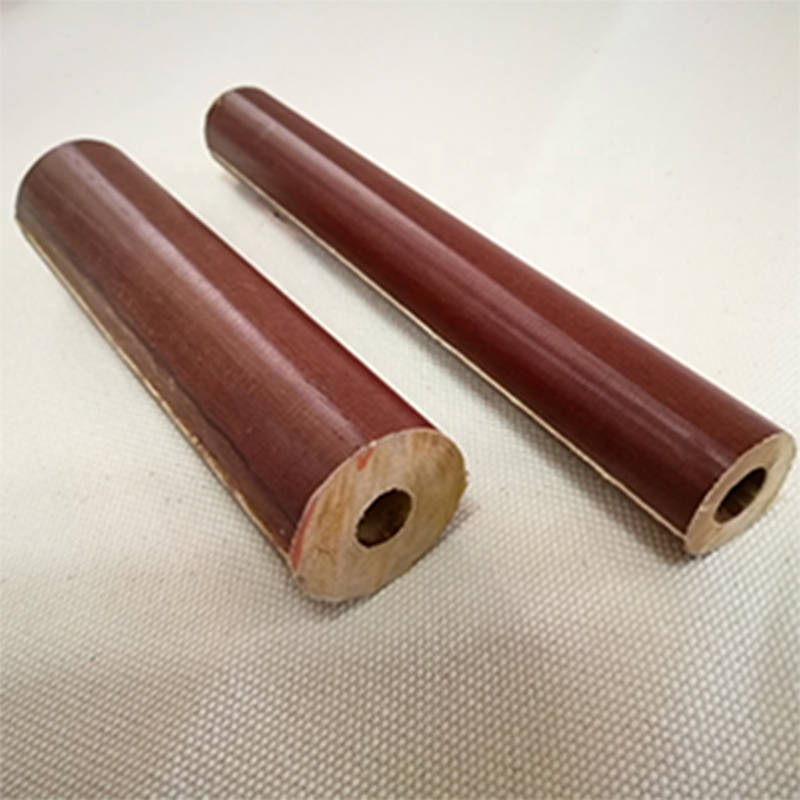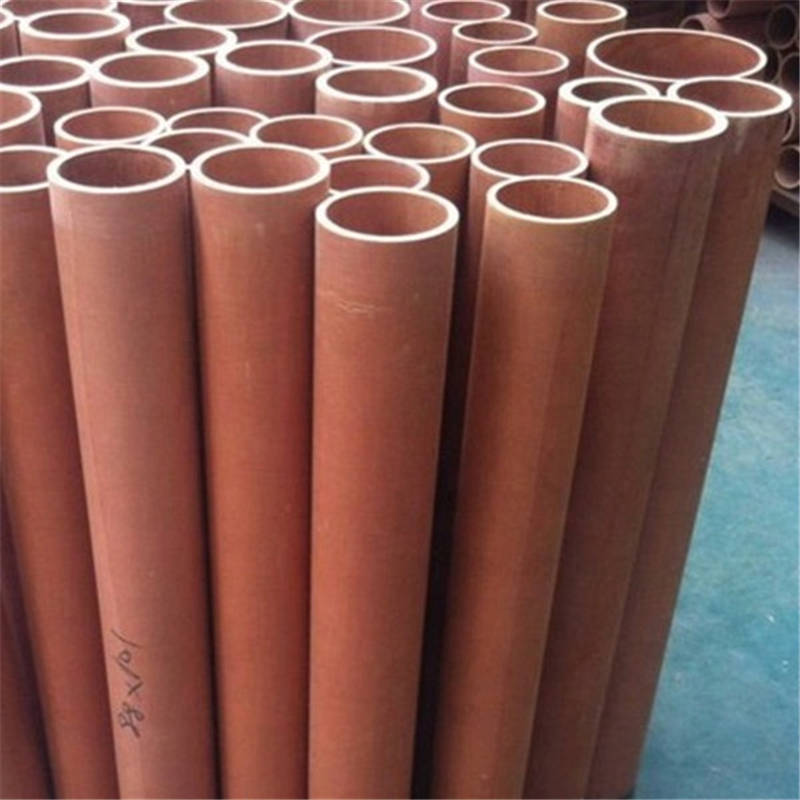 TYPICAL PROPERTIES of PHENOLIC LAMINATES:
ASTM or UL

test

Property

Paper

Canvas

D792

Density (lb/in³)

(g/cm³)

0.049

1.35

0.050

1.37

D570

Water Absorption, 24 hrs (%)

2

2.5

D638

Tensile Strength (psi)

-lengthwise

-crosswise

15,000

12,000

11,000

9,000

D790

Flexural Strength (psi)-lengthwise

-crosswise

16,000

13,200

17,500

15,000

D790

Flexural Modulus (psi)-lengthwise

-crosswise

1,100,000

900,000

1,600,000

1,500,000

D256

IZOD Notched Impact (ft-lb/in)-

lengthwise

-crosswise

0.65

0.60

1.70

1.50

D695

Compressive Strength (psi)

32,000

37,000

D785

Hardness, Rockwell M

M100

M100

D696

Coefficient of Linear Thermal

Expansion

(x 10-5 in./in./°F)

-lengthwise

-crosswise

0.80

1.20

1.10

1.22

-

Max Operating Temp (°F / °C)

257 / 125

257 / 125

C177

Thermal Conductivity

(BTU-in/ft²-hr-°F)

(x 10-4 cal/cm-sec-°C)

2.03

7.0

2.03

7.0

UL94

Flammability Rating

H-B

H-B

D149

Dielectric Strength (V/mil) short

time, 1/8" thick

750(XX)

550(CE)

D150

Dielectric Constant at 1 MHz

5

5

D150

Dissipation Factor at 1 MHz

0.045

-

D495

Arc Resistance (sec)

110

15

FAQ:
Q:What is Pultrusion?
A:Pultrusion is a method of manufacturing continuous fiber reinforced composites profiles. The manufacturing process is that where molten plastic or metal is pushed through a die. However,
with pultrusion, the material is "pulled" through a die.

Q:How to choose the right material for your project?
A:The materials you choose will affect the use of the products.Therefore, JY Machinery provides g10/f4 Garolite sheet/rod/tube as well as other phenolic options.Choosing the right materials for your project requires careful consideration of the following factors:
1)How the parts will be used and the stresses they will be subjected to
2)In what environment will it be used
3)What grade of dimensional tolerance is required
4)Your budget and your timeline for completion
5)What's the requiremnts of surface treatment?
6)Wha's the working temperature for the part?
Checking the material properties of G10 / FR4 should be the first step in determining if it is right for you.JY machinery has decades of experience in plastic material processing, and is more than willing to provide our advice for your design choices based on the machinability, stability and availability of materials.For help or other technical help, talk to us today
More Machined Parts:

Epoxy Fiberglass Laminated Sheet Epoxy Fiberglass Machined Parts FR4 G10 Machined Parts

Machining Bakelite Parts Machining Phenolic Parts Machining GPO-3 Parts
Contact us:
JY Machinery Provides one-stop service from raw material sheet/tube/rod supply to customized further processing of nonmetal insulating parts.We can develop and produce various high standards and personalized products according to customers' requirement.Excellent customer service, fair pricing, and quick turnaround times.Get a quote today!